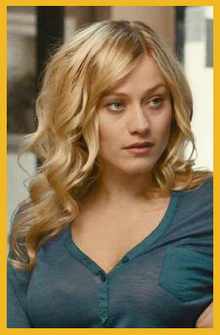 Origins
Natalie, who is portrayed by Olivia Taylor Dudley, is the longtime girlfriend of Chris, and is also a protagonist in the Chernobyl Diaries.
Personality & Plot Development
Natalie is quiet, outspoken, and does very little talking in the film. Preferably when she says "We're going to end in a Ukrainian Jail". She specifically knew something wasn't right when she first past the Ukrainian gate at Yuri's special entrance.
Media